LEXINGTON, Ky. (KT) – Bill Crawford and Sharon McKenney will be rightly recognized for their same day retreat at Porter Memorial Baptist Church.
Maybe this was just the timing of God for faithful servants who have persevered so hard in their lives but never stopped serving.
The stories of these dedicated church musicians, with nearly 80 years of combined service at the Porter Memorial, are filled with God's grace in both how they served and how they survived health challenges. They worked side by side – Crawford as a worship pastor and McKenney as a church pianist – for years.
Not only all of that, but they are backyard neighbors.
"We checked each other out a lot," Crawford said. "I spent a lot of years together. She was more than just a pianist. She was co-minister with us, always ready to go and play for funerals and weddings.
They also prayed for each other during difficult times. Crawford, who served 27 years at the Porter Memorial, including 25 as a cult pastor, battled Parkinson's disease for 17 of those years. He's 61 now, but Parkinson's disease has taken its toll, he said.
McKenney, who has played the piano at Porter for more than five decades, battled breast cancer and two brain surgeries, even losing the use of his left hand for a time when he was first diagnosed with a brain tumour. But she said that God made her understand that "only I have your last day. He made my faith grow and gave me opportunities to share. Above all, he was my healer and my redeemer.
She began playing the piano in the junior department of Porter Memorial in the 1960s at the age of 12 when her mother, Katherine, was the superintendent. "She wanted me to move on and get involved, hoping to keep myself out of trouble. You don't say no to your mother.
McKenney started playing hymns, and the difficulty learning to play the hymns, most of which were written in four parts, improved her piano skills, she said. McKenney became a church leader in 1969. She began attending church at Porter Memorial while located on Limestone.
She has fond memories of the yellow brick church with its magnificent stained glass windows and remembers moving to the current location.
"I loved the new church," McKenney said. "We entered the sanctuary and it was beautiful. We were in the countryside. There was nothing outside. It was as if we had left Lexington.
McKenney, a Georgetown College graduate, sang in an acapella choir with 25 members under the direction of Dr Wayne Johnson. "I learned a lot from him," she says. "I was the (church) pianist when I went to school."
Life went on and with it struggles for McKenney, who had breast cancer with subsequent surgery and chemotherapy and, a few years later, had two brain surgeries with more chemo and radiation. She has been doing fine for three years, but the struggles are real and the future uncertain as doctors don't know how much more they can do for her. However, her faith has passed through and holds her. She lives every day for what it is.
"God did this for me," McKenney said. "All glory to Him. God is an amazing and gracious God to me. To allow me the privilege of playing his praises and then showing myself so gently and gently that it was time to let go. It is from God.
McKenney said she viewed her time off the piano bench as a positive thing in her life. She said it was time, having lost the joy she once brought. It will also allow her to see her granddaughter at Southland Christian Church, where her stepdaughter Jessica is a cult leader and her son, Chuck, is involved in the music ministry. "What a blessing it will be to worship with them," she said.
New music technology, such as click tracks, made it harder than McKenney wanted. It added some pressure to the worship experience, she said, and it wasn't for her.
"There's a lot more going on with musical instruments than ever before," she said. "Lots of commands available to make it harder to hear what's going on. When these controls don't work properly, it can mess you up. All of a sudden, I can't hear the soloist or the drums anymore. It was a lot of pressure. I had discovered that I had lost the pleasure of playing. Things have happened so far. I did not have joy. I felt the pressure.
She said her husband Charlie told her maybe it was time for her to step down and give someone else the opportunity to minister.
"Six months before, I wouldn't have let go," she said. "We have lovely, talented people who could step in and do it. I was able to enjoy the worship again. It was all the Lord being so gracious. I told (worship pastor) Nuno (Jezimar Noberto), I feel at peace that I don't have to deal with all the technology.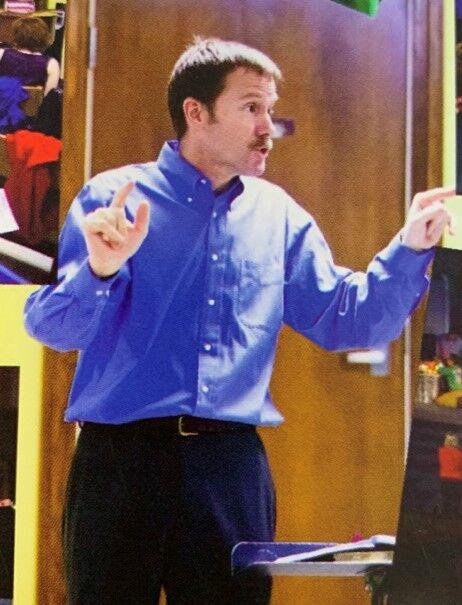 Crawford also realized it was time to retire because of Parkinson's disease. There were times when he had to lie on the floor to lead the choir during rehearsals because his legs were twisting in different directions. As his nerves failed him, his passion for the Lord never wavered.
"With the Parkinson's disease drug it helps a lot but only works for a certain window of opportunity," he said. "By getting off the drugs, those cramps would take over."
Crawford underwent remarkable brain surgery six years ago, where doctors inserted part of a nerve from his ankle into his brain. "They knew it wouldn't be a cure, but it helped me. I haven't had cramps once. It was like new life. "
Of course, Parkinson had already done a lot of damage, including his voice which remains hoarse and hoarse. He also said the effects caused him to lose some beat of the music.
"I couldn't keep up with the pace," he said. "The operation allowed me to regain this rhythm. It's like losing your sight and smell. I've always said, you can't teach someone rhythm. If you don't feel it, you can't communicate it.
Crawford went from worship pastor to pastor two years ago. But the time has come to move away from full-time service.
"It didn't make sense to continue," he said. "The church has been so good to us. My voice is gone. I can hardly speak. Hospital visits and pastoral care visits are difficult to accomplish. I'm still trying to do it. I limp into a room and people think I'm the patient instead of the pastor.
McKenney said Crawford sometimes had choir rehearsals when he could barely move, but it was in his heart to never stop.
"We are all just stunned and amazed at his strength, endurance and strong will to keep going no matter what," she said.
Crawford praises God for allowing him to serve in one place for so long.
"I am so grateful to God that I have been able to see other children grow up and see them enter their own ministry and be able to serve God in one place. Few people manage to do that. I was able to raise my family and see the impact that life can have.
Norberto discovered that Crawford and McKenney were amazing people who let God rule them. Their unwavering faith in the face of health issues has been an incredible testimony in each of their lives, he said.
"Bill is an example for all pastors of piety and perseverance to be the hands and feet of Christ despite everything life has thrown at him," he said. "During his trials, both emotional and physical, he showed how to hold on to God in the hope that he would teach something new and increase his faith.
Ms. Sharon is another example of loyalty through it all. Her dedication to Porter after more than 50 years of playing the piano (and helping in various other abilities when needed) is something that has influenced and inspired several generations. Especially in the last few years, when cancer and brain surgery tried to stop her, she always "raised a hallelujah" and praised the Father in her trials and tests. faithful and always maintained his cheerful spirit. "
Crawford and McKenney have so much in common, above all a love of God and church music and faith that all will be well. It's good with their souls. They will be honored together on November 7 at church. Fits indeed.